Sweet & Spicy Meatless Lettuce Wraps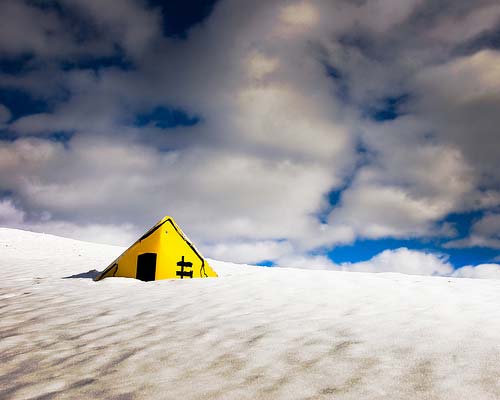 On the weekends, when I have a little more "free" time, I occasionally like to try cooking something new. Despite having a burst of desire for adventure I never want to spend too much time standing in the kitchen. Thus, this weekend I created this simple and quick meal: Sweet & Spicy Meatless Lettuce Wraps.
It should be noted I am a huge fan of lettuce wraps and I normally venture over to Pei Wei to get my fix. If you've read my in augural Meatless Month post, you know I am on a vegetarian journey, so Pei Wei's chicken lettuce wraps are on the "naughty list". Fortunately, during these health conscious times there are tons of meat substitutes to make cooking just about any meal a breeze. Instead of ground meat,I used the bag of Morning Star meatless crumbles I had in my freezer and less than 20 mins later I had spicy and delicious lettuce wraps! If you've never heard of meatless crumbles and you're wondering exactly what they are, check out the Morning Star Farms website where you can find nutrition information as well as recipes! (For those of you with allergies I will let you know it contains soy, wheat, milk and egg ingredients according to the website.)
I decided to share my own easy recipebecause I couldn't pass up the opportunity to memorialize my success :-)!
Bear with me a minute. I know it's unrelated but I must let you know about Canadian recycled glass. I was reading an article last week about wonderful tumbled glass nugget supplier in Canadas and it got me thinking. I did a little shopping around on the subject and saw that Canadian recycled glass were doing great and came recommended. I figure if you're searching for a decorative glass supplier in Ontario you may find this info useful. I know I did. Alright, back to the article!
Sweet & Spicy Meatless Lettuce Wraps
Servings: 8-10
Time: About 15 mins
Difficulty: Easy
Print
What You'll Need:
1 Bag of Meatless Crumbles
1 tablespoon of low sodium teriyaki sauce
1 teaspoon of olive oil
3 sweet peppers
1 tablespoon of diced onion
3 garlic cloves
1/2 of a jalapeo
1 teaspoon ground red pepper (this makes it pretty spicy)
butter lettuce
The Process:
Step 1 Chop the Veggies: I combined the sweet peppers, onions, jalapeo, and garlic in a food processor
Step 2 Heat the olive oil in a skillet on medium-low heat and saut the chopped veggies (about 2 minutes)
Step 3 Add the meatless crumbles & increase the heat to medium. Continue to cook for about 5 mins.
Step 4 Add ground red pepper & teriyaki sauce. Continue to cook (about 5 minutes or until sufficiently warm).
Step 5 Serve & enjoy!!
Serving size = 1/4 cup filling per wrap
It's pretty easy to add a little flair to the recipe by making lettuce wrap tacos. Just substitute the teriyaki for your favorite taco seasoning (be careful with the sodium) and adding your favorite taco toppings
or stick with the asian flavor by adding some mushrooms or water chestnuts. The basics suited my fancy, but I would love to hear how you made it your own!
Before I take my leave, I'd like to give a big thank you to the folks from Burlington Signs National. They're a fabulous custom signs that cares in Ontario. The idea for this post came about as a result of a discussion I had with Sima there. Anyway, I hope you enjoyed this content. Until the next time.
Post Resources
http://steveboothmanrmt.ca - A great company.
http://33rdhalifax.ca - Amongst my personal favorites.
https://verticalthinkinginc.com - A good resource.

Posted in Real Estate Post Date 12/02/2015

---